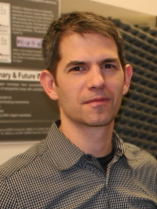 Elton Graugnard's Homepage
Welcome!
I am an assistant professor in the Micron School of Materials Science & Engineering at Boise State University where I lead research in atomic layer deposition (ALD), scanning probe microscopy (SPM), and DNA-based nanotechnology. I am a member of the Nanoscale Materials and Device Group, which is a multidisciplinary collaborative team. My contact information at Boise State can be found at my Boise State faculty webpage.
---
Please feel free to contact me regarding anything you find here.